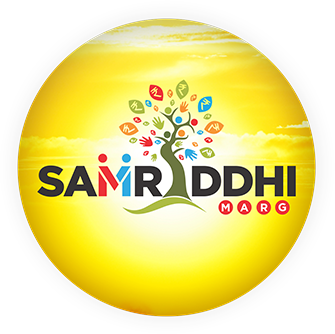 FAQ's
Who is eligible to participate in this program?
Eicher Tractors – Samriddhi Program is open for enrollment for mechanic/retailer who purchase Genuine Parts from the Authorized Distributors/Dealers/Retailers of Eicher Tractors (TMTL).
Who all are classified under mechanic category?
The Mechanic in the " Eicher Tractors – Samriddhi Program " refers to Mechanics who inuence the use of Genuine Parts and reports the Unique Code from his registered mobile number
How to register for the First-time?
You'll be registered through your distributor or representatives of Eicher Tractor's post completion of registration formalities including KYC documentation.
How do I report my conversion of sale in the program?
You can report your sales conversion by submitting the unique code to the program center via SMS from their registered mobile number only.
What is the number where I can report my sales?
SMS number: +918687121121
From when I will start getting points?
Points will be allocated on Purchases inuenced by you from 1st September'15 to 31st March'16 and will be based on the unique codes reported by you via SMS from your registered mobile number only.
What if the rewards points in my account are less than the reported purchases inuenced by me?
The reason of the point mismatch could be because:

a) Way of reporting number is incorrect

b) Wrong unique code punched

c) Duplicate/fake unique code punched

d) Unique code punched is not issued to authorised distributor

In all of the above cases, we request you to please get in touch with us to get more clarity on the reason. To reach us via phone please call us at 011- 39595929, between 9.30 am – 5.30 pm from Monday to Friday
How often can I redeem my accumulated Points?
You don't have to redeem your points as the cash reward will be credited automatically based on your BANK CARD on a monthly/ fortnightly basis.
Can I share/Club my Points with any other Mechanic?
No, you cannot share/club your Points with anyone.
How do I come to know my Point Status?
Your Point Status will be informed to you by the following manner:

a) By SMS on your Mobile No. registered with us on each successful unique code reported through your registered Mobile No. only

b) By calling us on the help line number
0124-4215929, between 9.30 am –5.30 pm from Monday to Friday.
Can I Exchange my cash rewards against any product?
No, this is a reward and recognition program and Points can only be redeemed via Bank cash card. Rewards can be redeemed only against alloted Bank Card and Not against any product.
Till when can a Mechanic register join the Eicher Tractors – Samriddhi Program?
The Eicher Tractors – Samriddhi Program is an Open-Ended Program. A Mechanic can make a beginning anytime during the course of the Program by Registering with the program center or through our distributors/ company representatives.