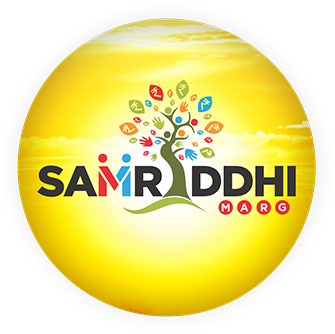 Terms & Condition
This offer is valid on purchases of Eicher Genuine Parts made by Retailers/ Mechanics from Authorized Distributors of Eicher Tractors between 1st September 2015 till further communication by Eicher Tractors subject to applicable laws. The duration of Scheme can be curtailed or extended as deemed necessary by Eicher Tractors (TMTL).
The offer is valid only for Mechanics & Retailers. Any other participants such as Stockiest & Distributors or any of their representatives are not eligible for availing this offer.
The details of the scheme (registration process/applicable product details/scheme methodology/ points redemptions etc.) can be found in the Eicher Samriddhi -Marg Program brochure.
The sole criteria for participation of the Retailer/Mechanics in the Scheme is the purchase of products as per the market price and the Retailers/Mechanics shall not be required to make any additional payment or fees to participate in the Scheme/Programme.
TMTL reserves the right to extend this Scheme in select markets only
By participating in the Scheme, each Retailer/Mechanic unconditionally agrees to abide by these Terms and Conditions and the decisions of TMTL shall be final and binding in all respects
Redemptions in this Scheme cannot be combined or used in conjunction with other scheme coupons, discounts or special offers, except those designated/specified by TMTL as per the Scheme circulars announced to the Retailers/Mechanics through its Authorized distributors
Any evidence of clubbing of purchases or misrepresentation of actual purchase by the Retailers/Mechanics will lead to immediate disqualification from this Scheme without any claims whatsoever.
The Retailers/Mechanics qualification for a particular slab will be solely dependent on the total purchase of Products reported (and packs on which scheme is applicable) made by the Retailer/Mechanic during the period of the Scheme
Products are also available without this scheme.
The following are not eligible to participate: Employees of TMTL or agencies associated in the development and execution of this Scheme. Or their immediate family members.
To the extent only permitted by applicable law, TMTL reserves the right to use the winner's voice, image, photograph, name and likeness in post-scheme publicity material and in advertising, marketing or scheme material in any media by any means across India for any purpose connected with the products/services of TMTL without additional compensation or prior notice to the good performers and by registering and participating in the Scheme, all Participants consent to the same.
Subject to applicable laws, TMTL shall not be liable for any losses, taxes, liabilities or inconvenience suffered by any Participant as a result of these terms and conditions, entering this scheme or accepting any part of the redemption.
TMTL does not accept responsibility for (1) lost, late or undelivered entries or (2) any technical or access issue, failure, malfunction or difficulty that might hinder the ability of a participant to enter the Scheme or (3) any event which may cause the Scheme to be disrupted or corrupted. TMTL's rights
TMTL may (i) extend (ii) terminate or suspend the Scheme at any time due to circumstances beyond TMTL's control.
Each winner shall be solely responsible for all applicable taxes, sales tax, surcharges, service charges, delivery, processing and handling fees and all other costs incurred in claiming the prize.
TMTL's decision on a particular customer's status will be binding on all participating Retailers, Mechanics, authorized dealers and franchise workshops.
TMTL reserves the right to reject any application without assigning any reason thereof. Any decision taken in this regard shall be final and binding and not be subject to any dispute or challenge.
TMTL further does not make any commitment, express or implied to get back to any/all the Participants or furnish reasons for inclusion/exclusion of particular submission of the Participant at any stage of the scheme.
The decision on the redemptions done by TMTL or, any other matter in relation to this Scheme shall be final and binding and no correspondence or communication shall be entertained in this regard.
In addition to these terms & conditions, other specific terms may be imposed by TMTL from time to time to deal with any unforeseen situation. TMTL also reserves the absolute right to change the terms and conditions contained herein and, or, any other rules and regulations in respect of the Scheme at any time without any notice, without assigning any reason and without any liability whatsoever. Participants are requested to refer to such other terms and conditions, if any, which may be intimated separately as TMTL considers fit. However, no obligation is cast on TMTL to separately intimate each individual Participant with regard to such additional terms and conditions.
TMTL also reserves the right to cancel this Scheme at any stage without any liability whatsoever to the Participant.
The Participant(s) hereby give express permission to TMTL to freely distribute its submission in any publication and media whether online, offline or on the Internet. Material sent to TMTL including feedback and other communications of any kind as well as submission of an entry to this Scheme shall be deemed to be non-confidential. TMTL shall be free to reproduce, distribute and publicly display such feedback, materials without limitation or obligation of any kind. TMTL is also free to use any ideas, concepts, know-how or techniques contained in such submissions or materials for any purpose.
Each Participant understands that each of the officials of TMTL engaged in the organization and management of this Scheme including its directors, officers, partners, employees, consultants, and agents are under no obligation to render any advice or service to any Participant in respect of this Scheme.
The Participant undertakes to indemnify and keep TMTL harmless and indemnified against any loss, damage, claims, costs and expenses which may be incurred or suffered by TMTL due to breach of any of the terms and conditions herein contained.
Each Participant must ensure that his or her participation in the Scheme is lawful in accordance with the laws of India. Neither TMTL nor its representatives or agents shall be taken to make any representations, express or implied, as to the lawfulness of any Participant's participation in the Scheme.
Participation in the Scheme will be construed as an acceptance of these terms and conditions stipulated herein and of any terms and conditions already announced as these.
Loss of Pay Cards will be replaced to the Retailer/ Mechanic as per the Banking guidelines and rates specified by the Bank from time to time. The cost of replacement of card to be borne by the customer.
Once the card is delivered and activated by the Bank after due verification and as per the KYC guideline of Banks. The sole responsibility of any kind of misuse of the card or any losses due to unauthorized access of the card other than the card holder has to be borne by the customer & TMTL will have no liability in such cases.
Eicher Tractor Spares are also available without the Retailer & Mechanic Scheme in the market.